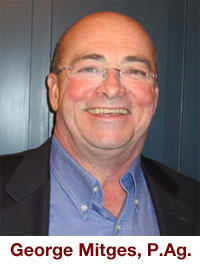 George's management experience includes successfully reorganizing, streamlining, and strengthening operations through the development of cross-functional teams. Leading a number of organizations, in addition to being a director on a number of professional boards, George has significant knowledge and experience in budgeting, governance, as well as the development and execution of strategic and marketing plans. More...
Serving the Food & Agri-business Sector
George Mitges and Associates Inc. (GMA) is a business consulting and strategic development firm, with decades of international experience helping public, private, and not-for-profit organizations improve their competitive advantage.
GMA's extensive expertise includes:
Strategic Planning
Business Positioning
Board Governance
Succession Planning
Operations (including manufacturing and logistics)
Business Development Strategy
Sector proficiency includes:
Agriculture and Agri-food
Manufacturing and Economic Development
Financial
Energy and Green Energy
Transportation
By taking a sound and comprehensive strategic approach, GMA helps you grow your business confidently and professionally.